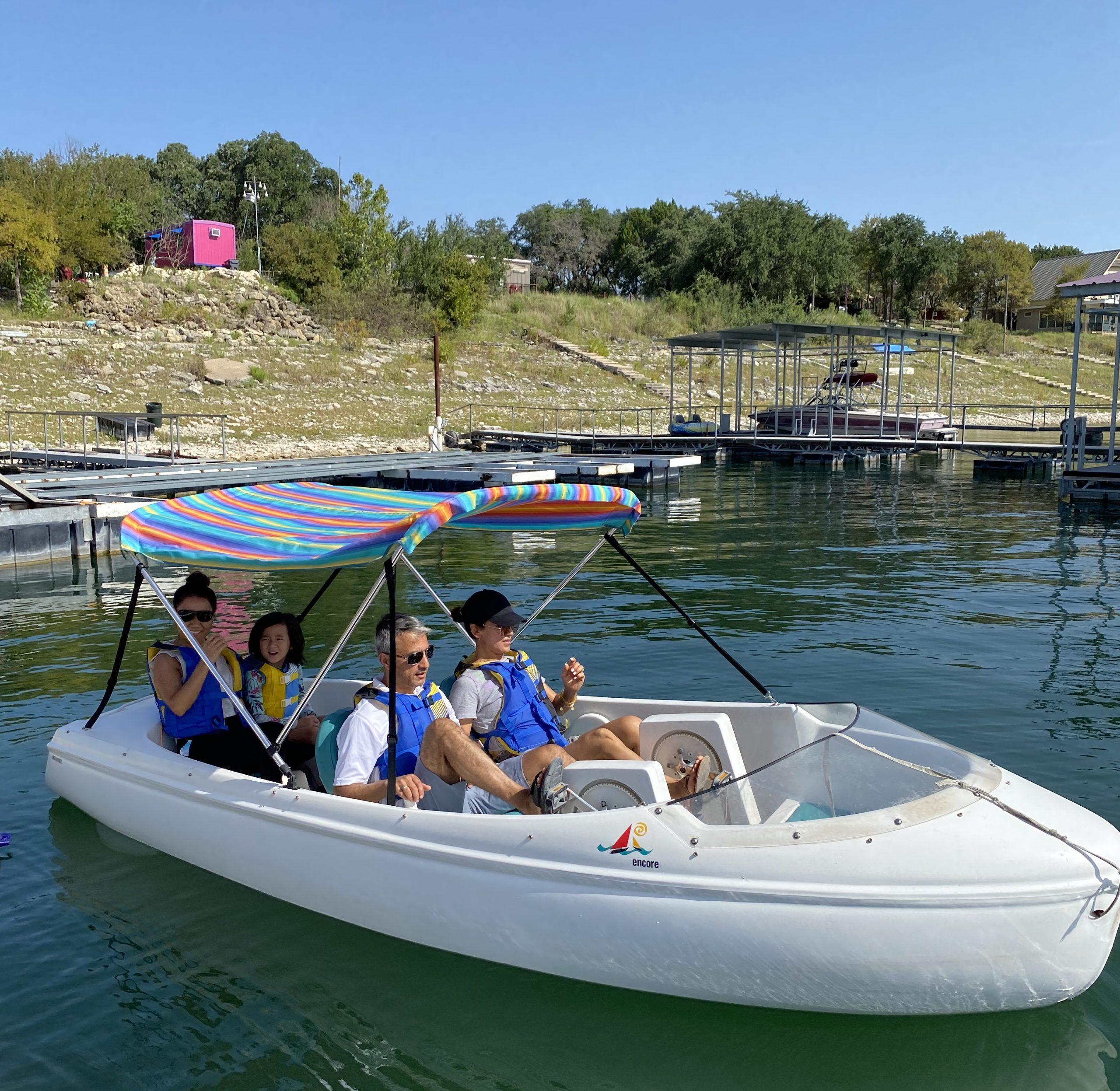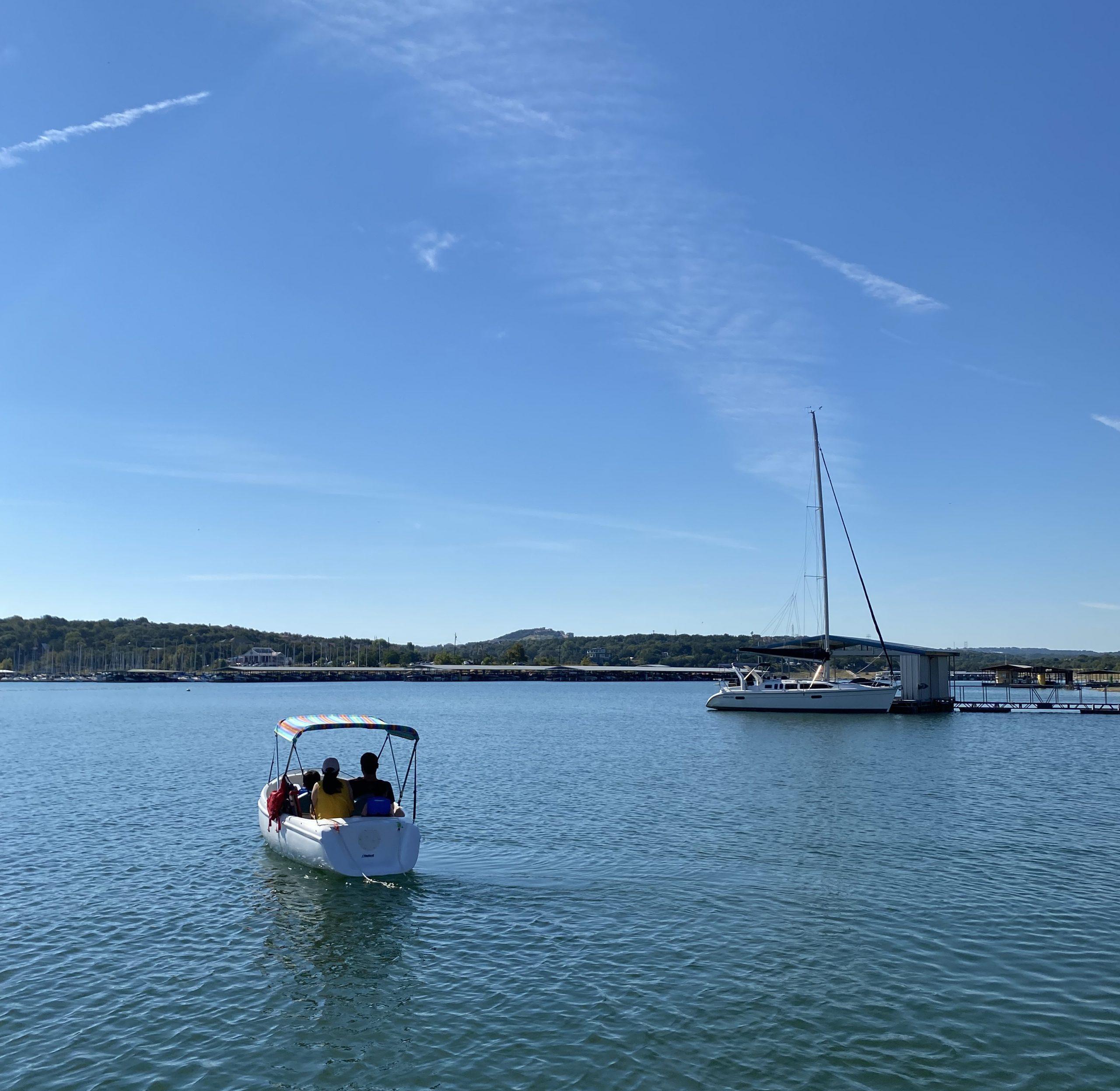 What is a Pedal Cruiser?
Our pedal cruiser is a one-of-one on Lake Travis! In our opinion, it's the ultimate boat for kicking back and relaxing. Designed with two sets of pedals in the front, this boat works just like riding a bike. There really isn't much to it! This bad boy isn't going to be breaking any speed records but it sure will provide the most comfortable ride on the lake. Additonaly there is a row of seats for passengers including but not limited to kiddos, coolers, dogs or any other precious cargo. Wheather you want to hop off and take a swim or enjoy the shade onboard, this boat has it all! 
How many can fit in the Pedal Cruiser?
This boat is designed to carry up to 4 adults max. Depending on size, 3 small children can typically sit comfortably in the back seat. 
Can I bring my dog on the Pedal Cruiser?
Your pooch is more than welcome to accompany you on our Pedal Cruiser! The back seat provides plenty of room for your furry friend.
Do I need to wear a life jacket while on the Pedal Cruiser?
State law requires that anyone under the age of 13 years must wear a life jacket on Lake Travis. All others must have a life jacket with them on board the pedal cruiser but aren't required to wear the life jacket. You can bring your own life jacket with you or use one of ours at no extra charge.
Can I bring a cooler with me?
You bet! There is plenty of space in the back for a cooler. Please no glass bottles!