Every morning from 8am – 9:30am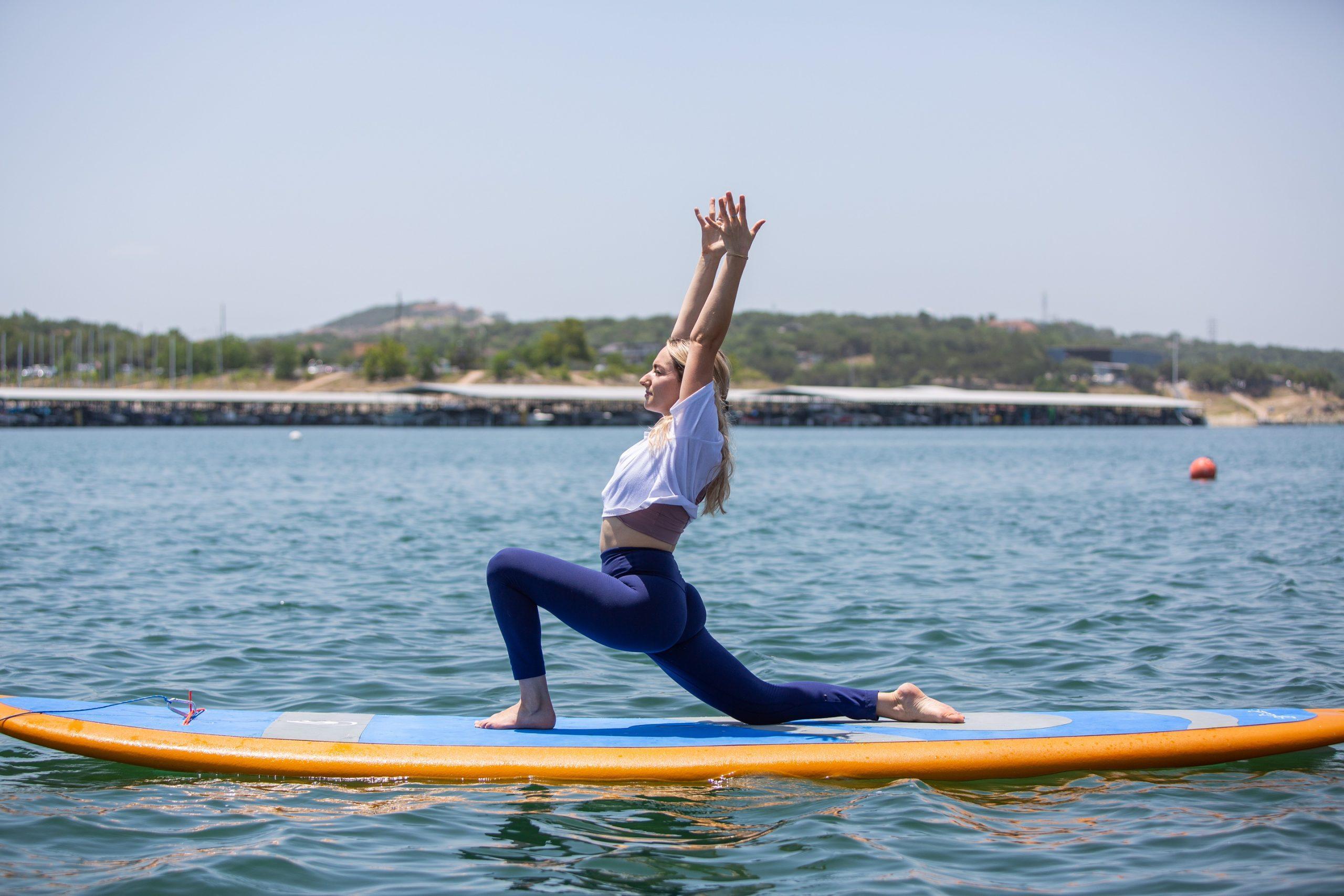 Join us down on the dock for morning SUP (stand up paddle board) yoga and meditation on Lake Travis! Classes take place right on the water and are the perfect way to get your day started. Tune into the peacefulness of the water while exercising both the body and mind. Classes are suitable for all skill levels and we will happily cater a session to the group's liking.
How it works:
Enjoy the first hour on the paddle board testing your yoga skills. The last 30 minutes is totally up to you! Feel free to take the paddle boards for a spin around the lake or we can continue our yoga session trying out some new moves.
8am – 9:30am
$40 per person
Minimum group size of 4 | Maximum group size of 10
Interested in joining us?  Shoot us an email at info@austinpedalkayaks.com and we will get the ball rolling!