Double Kayak
$20/PER HR
Our double kayaks are a great way for two people to get on the water together!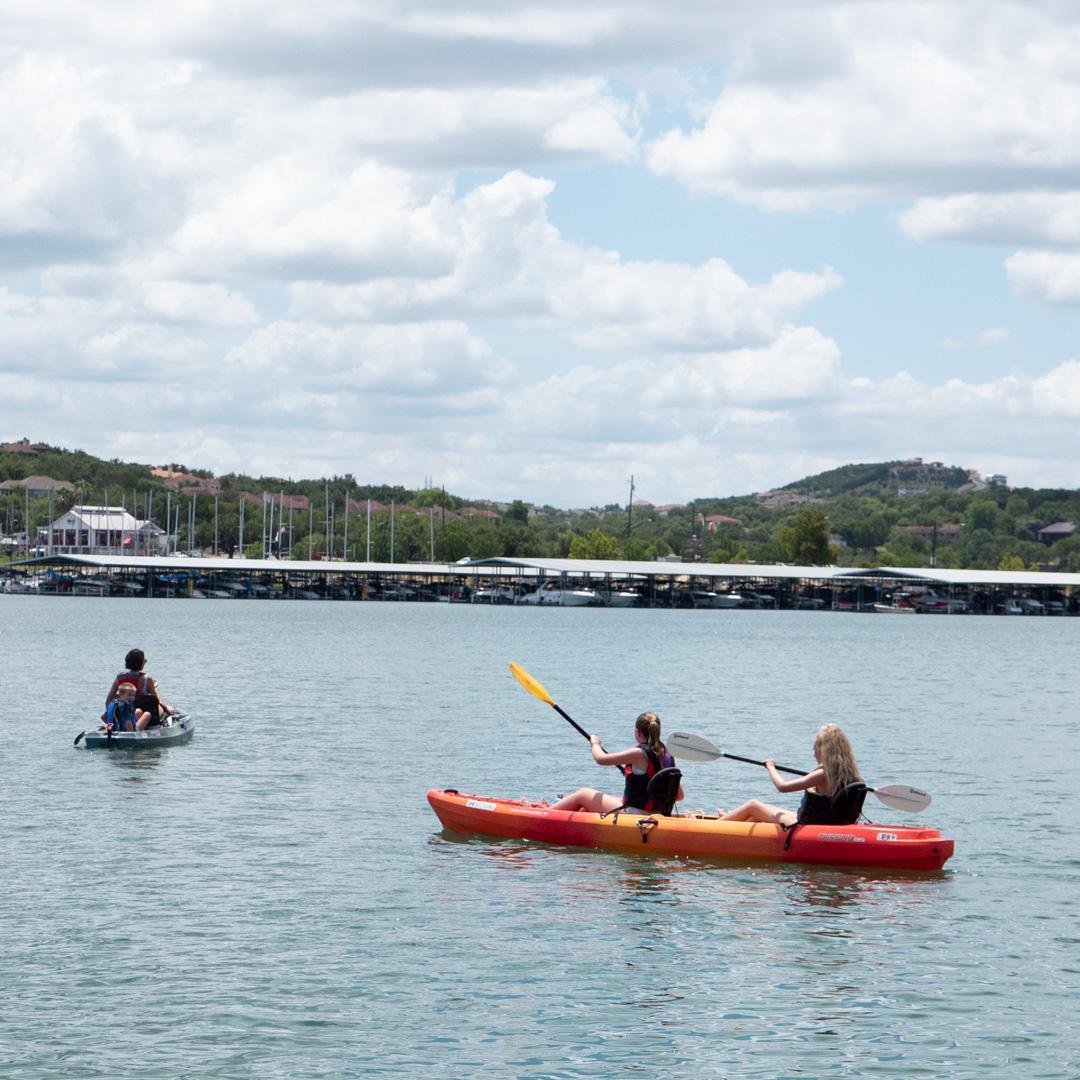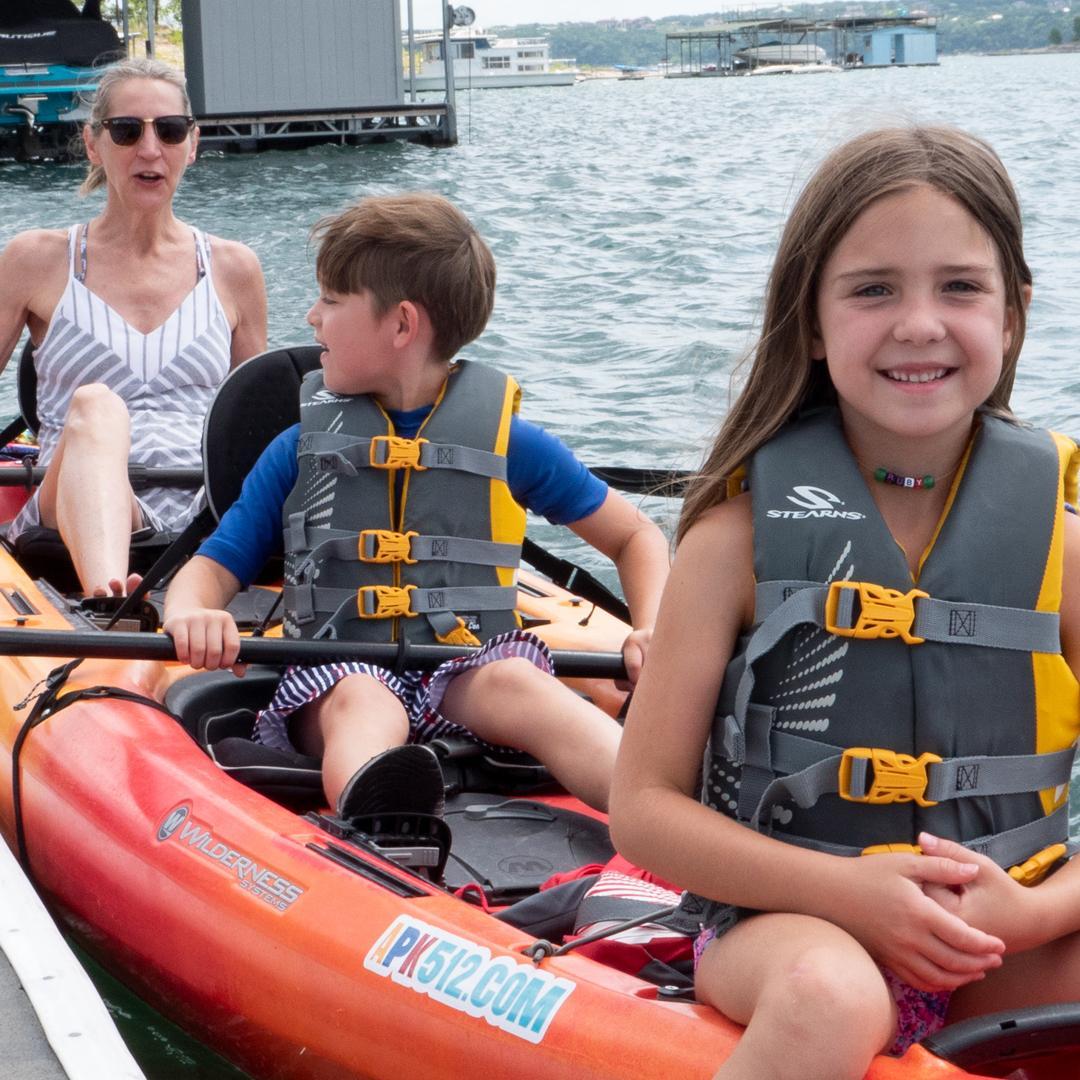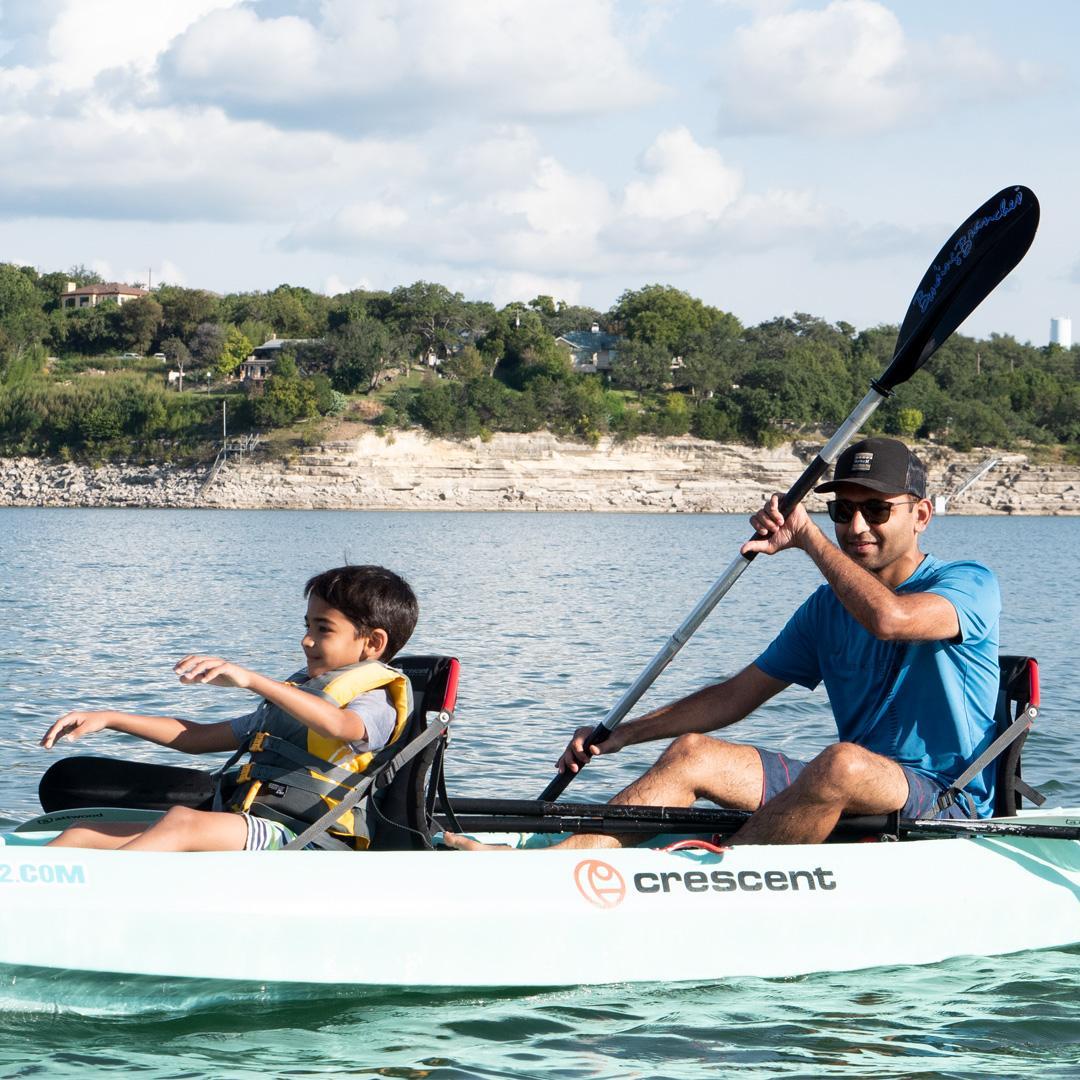 Do I need to wear a life jacket while Kayaking?
State law requires that anyone under the age of 13 years must wear a life jacket on Lake Travis. All others must have a life jacket with them on board the kayak but aren't required to wear the life jacket. You can bring your own life jacket with you or use one of ours at no extra charge.
Can I bring my dog on a Kayak?
Your pooch is more than welcome to accompany you on a single kayak, double kayak or pedal kayak! At this time we do not allow dogs on SUP's. We ask that you keep your dog on a leash at all times and please clean up any messes!
How many people can fit on a Double Kayak?
Our double kayaks are designed for two paddlers but a small child or dog can be considered as well. Just depends on their size.